Under the direct jurisdiction of China's Ministry of Education, Jilin University is a comprehensive key university with the largest education scale and widest discipline coverage. Currently, the university has established cooperation and exchange relationship with over 130 universities and institutes in more than 40 counties. There are 60,000 students on a full-time basis, among which there are over 1,200 overseas students from more than 40 counties. Jilin University is located in Changchun city, which is a standard Mandarin speaking area. Because of the obvious advantage of the language environment, it is an ideal place for learning Chinese. As one of the first universities and institutes to receive overseas students sponsored by Chinese governmental scholarship, Jilin University started receiving overseas students in 1950's. To encourage overseas students with excellent academic and moral achievements, the university offers the Jilin University Scholarship for Excellent Overseas Students.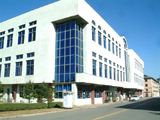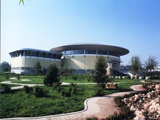 Majors Open to Overseas Students
Undergraduate Courses
Chinese Language and Literature Chinese As a Foreign Language Foreign Language Music Fine Arts Painting Politics and Administration Law Economics History Tourism Management Education P.E. Education Mathematics and Applied Mathematics Physics Electronic Information Engineering Computer Science and Technology Chemistry Biology Environment Science Geography Psychology
Postgraduate Courses
Chinese Language and Literature Ancient Chinese Literature# Contemporary and Modern Chinese Literature Ancient Chinese History# Contemporary and Modern Chinese History Development and Education Psychology English Language and Literature Music Fine Arts Fundamental Mathematics Atomic and Molecular Physics Chemistry Botany Zoology Ecology Natural Geography Human Geography P.E. Education and Training Aesthetics
(Majors marked with # are open to doctors)
Doctoral Courses
Organic Chemistry Ecology
Tuition: (in RMB)
Course Type

Year/Person

Commencement

Undergraduate Courses

Liberal arts, science and engineering

15,770

In every September, application shall be submitted by the 15th day of June.

Medicine

24,900

Postgraduate Courses
(Programs for Ordinary Visiting Students)

Liberal arts

18,260

Science and engineering

23,240

Medicine

29,050

Ph. D Courses
(Programs for Senior Visiting Students)

Liberal arts

22,410

Science and engineering

34,860

Medicine

35,690

Chinese Language Program

14,940

In every March and September

Language and Culture

1,245/week, additional 415 per week for weeks 2-8.

Medicine

4,980/month, 12,450/3 months

Negotiable
Living Facilities and Conditions
Changchun has four distinct seasons, landscape is beautiful and indoor it is cool in summer and warm in winter. The university has 8 campuses situating in different directions in the urban area. Featuring long histories, elegant environment and advanced facilities, all these campuses are ideal places for learning, living and idea exchange. There are various sports facilities on the campuses, including basketball hall, volleyball hall, table tennis room, rhythmic gymnastics hall and swimming pool.
Rooms provided by the university are equipped with a telephone, a TV set, computer network access, a desk, wardrobe, separate toilet and showering devices (or shared toilet and showering devices). Charges: RMB25-50/bed/day for double rooms and RMB40-80/room/day for single rooms.