We launched the world's unique Australian institutions information, searching and free applying platform, super strong and comprehensive
After a long Australian Colleges collection and translation work, Century 21 Student Service Centre launched the world's first Australian institutions and courses Chinese search and free application platform: www.globecourse.com, this site covers the whole information for over one hundred institutes, colleges and universities in Australia including the public and private, catholic secondary schools, TAFE, College and course details like Australia universities admission requirements of each specific curriculum, tuition fees, course content, the institutions in the field of employment, course content and other comprehensive information.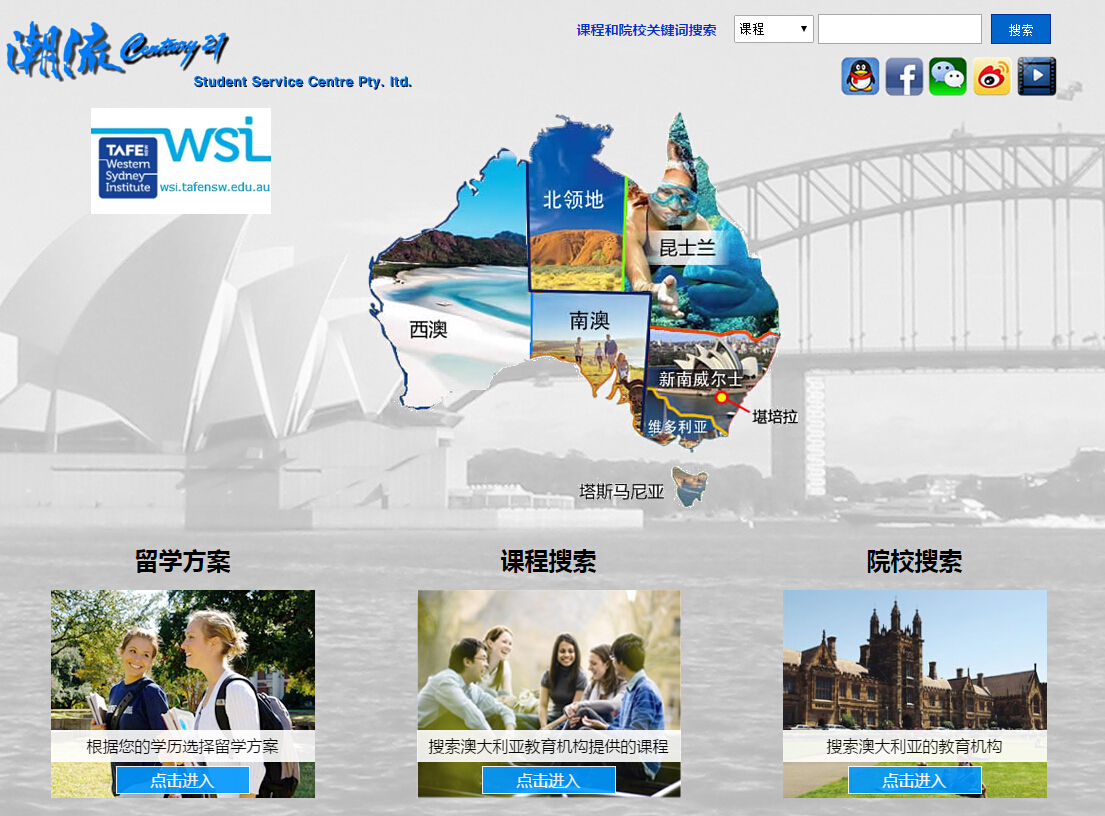 Our Australian institutions and courses search and free application platform has powerful and user-friendly function including searching, application submitting and querying, and the methods are shown as following:
1. Users can follow their own degree or currently studying occasion to select studies program, and then can collect more information and understand the course, and choose to enroll in courses and further submit application forms for free in this platform once study program is determined;
2. Users can also search schools that have specific professional course and major, and then complete and submit further application form by our platform with comfortable process;
3. Users may also want to enroll in colleges to select professional courses, and understand professional courses for more information and further courses completed application form submitted in this platform;
4. Users can also select the shortcut method to search our database for Australian institute and course information through key works searching on our home page, and then submit application form for college curriculums.
Australian institutions worldwide exclusive search platform and application systems we have developed is involved to facilitate the students to fully understand and master the various institutions and courses in Australia, and to facilitate the students were studying the application.
Please click and experience the exclusive worldwide course searching and college application system:
www.globecourse.com