About Us
With the involevement of education field in 1995, Century 21 Student Service Centre and Century 21 Education and Migration Alliance are both professional, well-established and highly reputable education consulting & student service company. Over the past decade, the Centre has successfully assisted over ten thousands of international students to study in a wide range of education sectors in many counties.
The aim of our services is to provide international students with a clear pathway, in which their goals in education, career & lives can be attained successfully through high quality and appropriate education advice.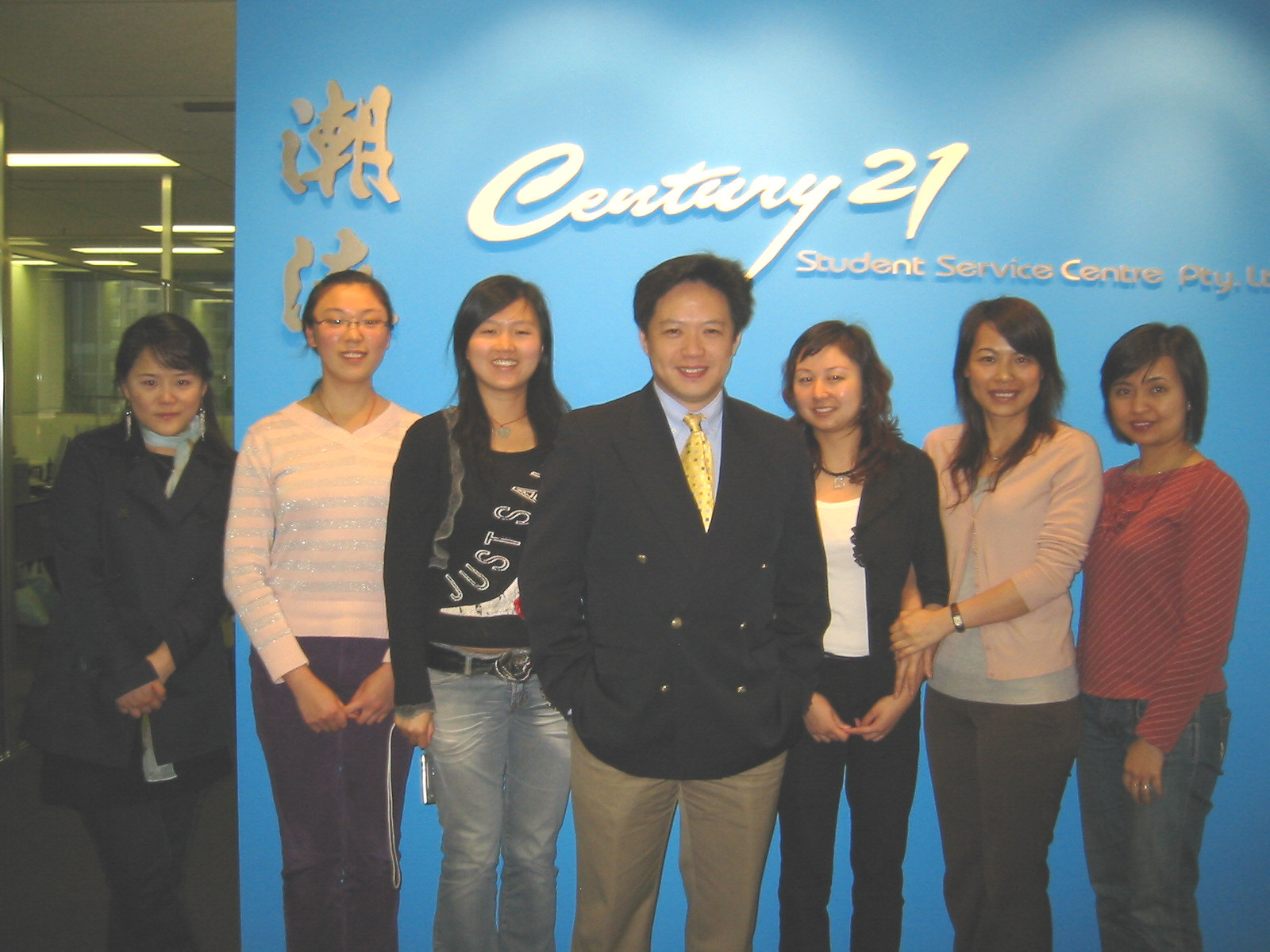 We represent hundreds of public and private schools and education institutions all around the world, including: Australia, New Zealand, China, Japan, Korea, Canada, USA, Switzerland, France, Germany, Austria, U.K., Ireland and Singapore. Courses cover all education sectors: Primary and High School, University (Bachelor, Master, PHD, and Foundation courses), Vocational/Polytechnic Courses, TAFE, Languages, Arts, Music and many others.
In addition, our staffs come from many different countries and speak many languages, including English, Chinese (Mandarin, Cantonese), Japanese and Korean. All our staffs hold bachelor or master degrees from Australian, New Zealand Canada, U.K. and other western countries' universities. We can counsel students in their own languages and fully understand their educational & cultural backgrounds and concerns. Through our well understanding of many countries education system and strength of institutes, and our professional knowledge and experience, we always give our students expertise and professional advice and best arrangement, to lay the foundation of successful in education for our students.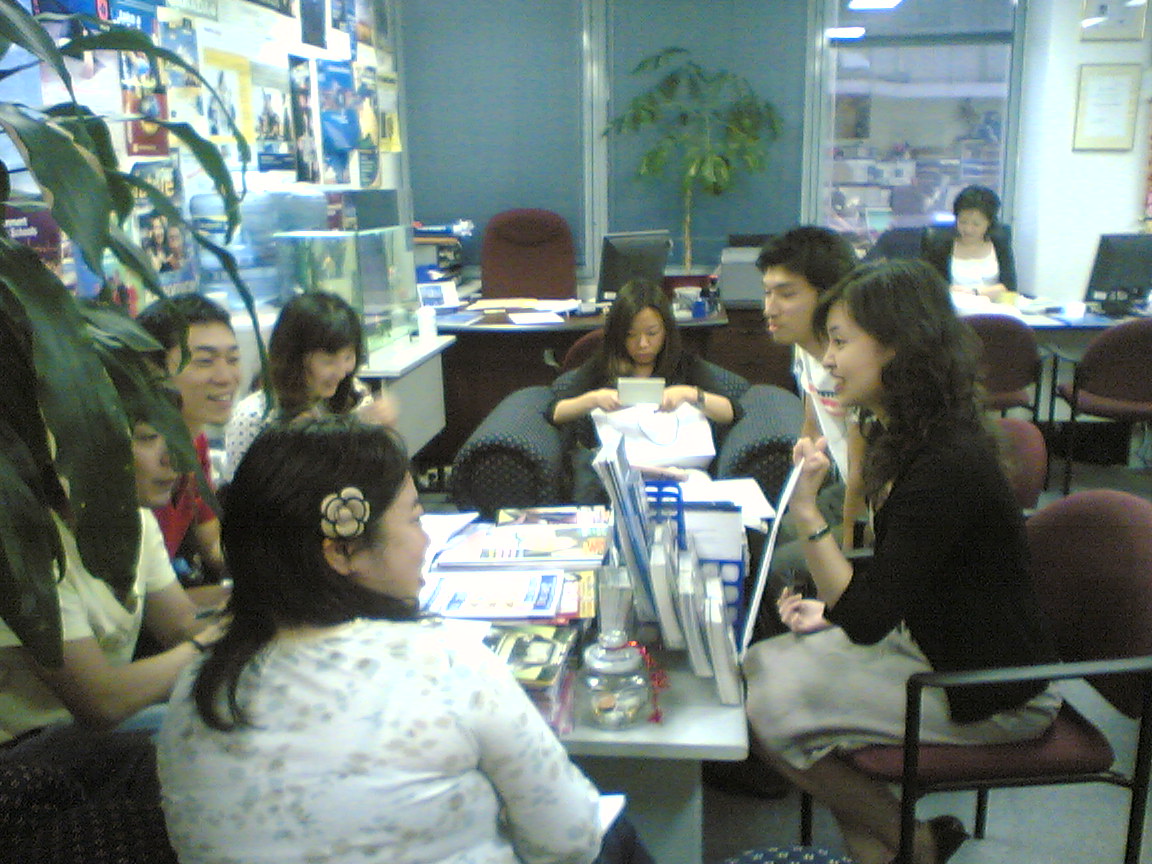 Our students come from many different countries and regions, including China, Hong Kong, Japan, Taiwan, Malaysia, other Asian countries and Europe. We have successfully arranged courses and enrolments for over ten thousand international students to study in Australia, New Zealand, Japan, China, Canada, UK and Ireland.
Through our long-standing professional and conscientious services, we have built up our reputation and established a high degree of trust with students, their parents and institutions. We have a very high success rate for school and student visa applications, all of these factors have led to an excellent service for our students. In 2007, 2008, and 2009, we have been continually award for "Top Performance Agent" by NSW Department of Education and Training for the excellence performance in representing TAFE NSW and NSW Government Schools.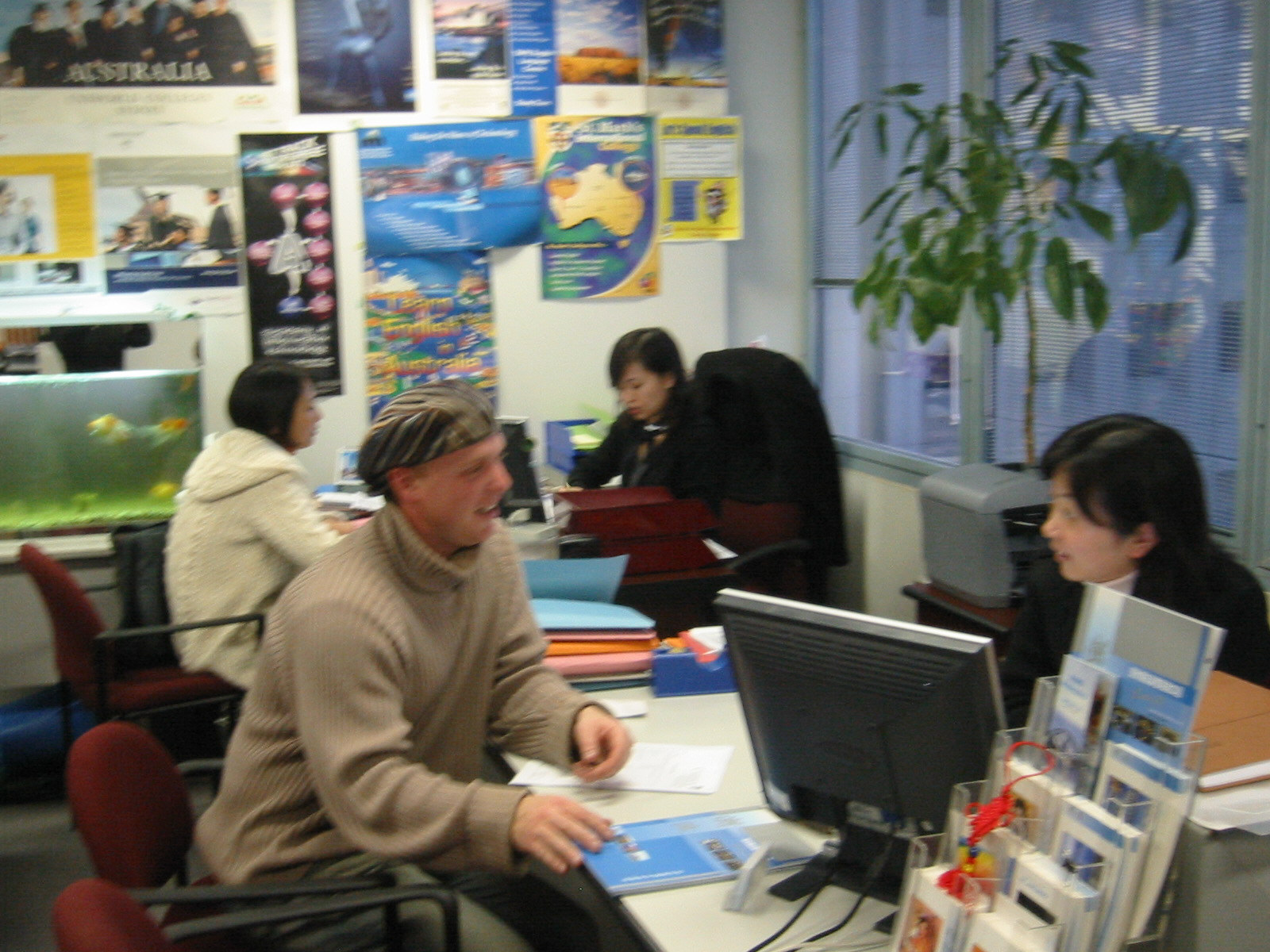 Our business is improving & expanding continuously, in order to provide high quality services for students. We have set up branch office in Shanghai in June 1999, then branch office in Fuzhou, China in 2005 and branch office in Chengdu, China in 2007, This indeed provides better and closer services to Chinese students and further expands the "study abroad" education market in China.
At the same time, we have representative offices in different regions and countries located in Japan, Korea and Hong Kong etc., in order to offer more convenient services for the students there.
At the beginning of a new millennium, we would like to cooperate with you to explore the enormous future of 21st century.
Get in Touch
You can contact us by email or phone:
Phone: +61 2 9267 6047
Email: info@ct21.com.au
Address: Suite 1003, 370 Pitt St. Sydney, NSW 2000, Australia
Business Hours:
Monday-Friday: 9AM to 5PM
Saturday-Sunday: 9AM to 1PM
Apply your course Now!
Click the button below to apply for your course!