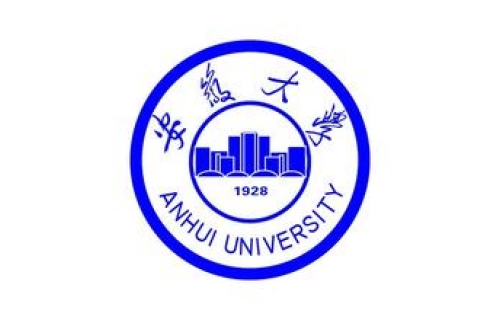 Founded in 1928, Anhui Normal University has currently 14 schools and 35 departments, offering 45 majors at undergraduate level, 45 master degree conferring points and 4 doctor degree conferring points. At present, there are 28,000 students studying on a full-time basis, among which 17,400 are undergraduates and 1,200 are postgraduates.
The university started receiving overseas students from 1985, and over 180 overseas students were enrolled in 2002, among which there are 50 undergraduates, 20 postgraduates, 1 senior visiting scholar and over 120 overseas students on non-degree basis (over 110 of them learning Chinese language).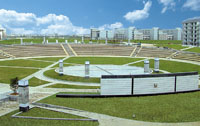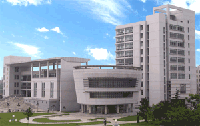 Majors Open to Overseas Students
Undergraduate Courses
Chinese Language and Literature Chinese As a Foreign Language Foreign Language Music Fine Arts Painting Politics and Administration Law Economics History Tourism Management Education P.E. Education Mathematics and Applied Mathematics Physics Electronic Information Engineering Computer Science and Technology Chemistry Biology Environment Science Geography Psychology
Postgraduate Courses
Chinese Language and Literature Ancient Chinese Literature# Contemporary and Modern Chinese Literature Ancient Chinese History# Contemporary and Modern Chinese History Development and Education Psychology English Language and Literature Music Fine Arts Fundamental Mathematics Atomic and Molecular Physics Chemistry Botany Zoology Ecology Natural Geography Human Geography P.E. Education and Training Aesthetics
(Majors marked with # are open to doctors)
Doctoral Courses
Organic Chemistry Ecology
Tuition: (in RMB)
Course Type

Year/Person

Commencement

Undergraduate Course

12,400-14,000

Every September

Postgraduate Course

16,500-18,100

Doctoral Course

20,600-24,700

Programs for Ordinary Visiting Students

12,400-14,000

Every February and September

Programs for Senior Visiting Students

14,800-16,500

Chinese Programs for Visiting Student

12,400

Short-term Chinese Programs

2,700/4weeks

All year round
Living Facilities and Conditions
The university has two campuses and there are various servicing facilities such as a hospital, banks, a post office and a hotel. Overseas students can eat either at the overseas students' restaurant or at the Chinese students' restaurants and the monthly food cost would be around RMB500.00. On campus, there is a basketball court, a volleyball court, a tennis court, a football field, a badminton court, table tennis rooms and a gymnasium.
Rooms provided by the university are equipped with TV sets, a telephone, laundry facilities, a kitchen, a refrigerator, an air-conditioner, internet access, showering facilities and a toilet. Charges: RMB30/bed/day for double rooms and RMB50-90/room/day for single rooms.