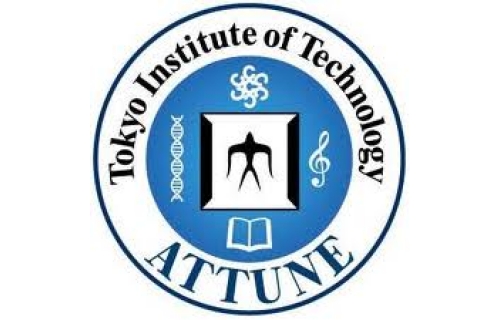 Studying in Japan
Admission Policy
TIJ was established with the aim to help students become valuable members of the international community. The TIJ faculty wishes to contribute to the society by supporting our students in realizing their dreams. TIJ is also widely looking for future students with the following criteria:
Persons motivated to become active members of the international community in the future
Persons who have a strong interest in Japan and are adaptable to various cultures and values
Persons who are serious about living abroad to study and have a strong will to work hard toward achieving their dreams

Group Short Stay
A short-term course in Japanese for groups of college, high school, and middle school students (more than 12 people).
Learn Japanese and experience the sophistication of the Japanese culture or visit the many scenic sights that you can pleasantly talk about when you return home. TIJ will assistance you in making your stay a memorable one. We want you to "feel glad you came to Japan and it was good to know about Japan".
For an enjoyable way to learn about Japan, we will arrange and lead cultural programs, sightseeing trips, and exchanges with Japanese people by request. Fees will depend on the type of program requested.
Cost estimate (example)
Study Japanese in the morning and experience cultural programs and sightseeing with the escort of TIJ staff in the afternoon (includes accommodation, transportation, weekday food expenses, tuition, admission fees, and escort fees, but does not include airfare and insurance fees)
18 students+2 teachers For four weeks, approximately 270,000 Yen per student
18 students+2 teachers For two weeks, approximately 160,000 Yen per student

Example of the program(for 4 weeks)
Day
Morning Activity
Afternoon Activity
1
Come to Japan
2

Test, introductions

Shinkoiwa sightseeing

3
Japanese lesson

Tokyo Metropolitan Government sightseeing

4
Japanese lesson
Study Tokyo tour
5
Japanese lesson
Visit the National Science Museum
6
Japanese lesson
Tea ceremony
7
Free time

Kasai Rinkai Park

8
Free time
Free time
9
Japanese lesson
Free time or study
10
Japanese lesson
Learn about the Kabuki
11
Japanese lesson
Bowling
12
Japanese lesson
Japan/China exchanges
13
Japanese lesson
Tokyo DisneySea
14
Free time
Edo Tokyo Museum
15
Free time
Free time
16
Japanese lesson

Honjo Bosaikan

17
Japanese lesson

Visit Soramachi

18
Japanese lesson

Planetarium

19
Japanese lesson

Visit Seiko

20
Japanese lesson

University Campus Tour

21

Asakusa、Sumidagawa River Cruise

Free time
22
Free time
Free time
23
Japanese lesson

Odaiba

24
Japanese lesson
Games
25
Japanese lesson

Visit NHK

26
Japanese lesson

Final speech, closing ceremony

27
Free time
Fireworks
28
Free time
Prepare to return home
29
Prepare to return home
Return home
*Examples of sightseeing spots…Asakusa、Sumidagawa River Cruise、Edo-Tokyo Museum、Odaiba、Tokyo Tower、Akihabara、Tokyo Disneyland,etc.
*We accept groups of 12 or more people. For groups under 12 people please contact TIJ.
For Individuals
The person who satisfy the following conditions can join Weekday course and Saturday course.
1、Who can prepare the visa.
2、Who can arrange the accommodation.
3、Over 20 years old.
Please check the detail≫Weekday courses、≫Saturday courses
※Minors require the parents or relatives who live or stay in Tokyo and can take care them.
※Among them, An elementary schoolchild require the parents to be with them during the lesson.