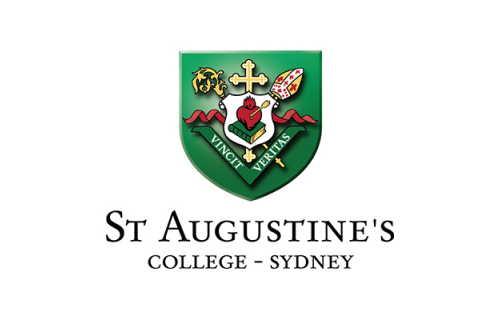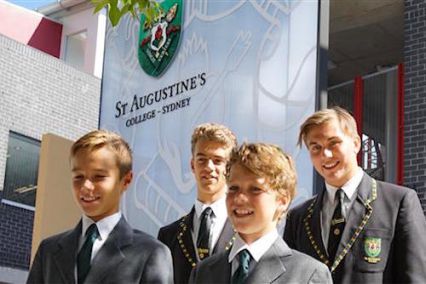 About the College
St Augustine's College is a proud Catholic school for boys with the Augustinian tradition, supporting young men in learning how to live with others. This college equip students with the skills and a sense of responsibility to make their world a better place. With care, compassion and understanding as their hallmark qualities, St Augustine's College guide students as they grow in their faith, finding purpose and meaning, by engaging them to make gospel values real in their lives.
Over the past eight years, St Augustine's College Higher School Certificate (HSC) rank has improved by almost 200 places. In 2017 the graduating class was ranked 63rd in the State and was the 4th ranked Catholic school for boys in NSW.
A highlight was the English results. Here, the media continues to inform us that boys 'cannot write', which if left unchallenged can be self-fulfilling. Despite this, our 2017 HSC students were ranked 34th in the State in English. This is a great credit to the English Faculty and certainly dispels any excuse that boys underachieve in English.
Furthermore, Mathematics results continue to confirm our standing as an exceptional place of education in this field, as a non-selective school, with a ranking of 9th in the State in General Mathematics.
We are certainly proud of the results at an individual and collective level. The Year 12 class worked well with their dedicated and highly qualified teachers to achieve their best. Another pleasing aspect is that, as with previous years, these results were achieved by a group of students who were characterised by both the quality and generosity of their involvement in the life of the College: Retreat and Service programmes, Drama, Music, Debating and a myriad of sporting activities. Contributing to this success is our innovative curriculm, structured specifically for boys. We know boys and shape their education in ways that fill them with a sense of purpose and success about their achievements.
The students continued to provide excellent leadership to the College and were outstanding role models for those who will follow in their footsteps. The task of the formation of the whole person, which lies at the heart of an Augustinian education, was strongly reflected in the experience of the Class of 2017.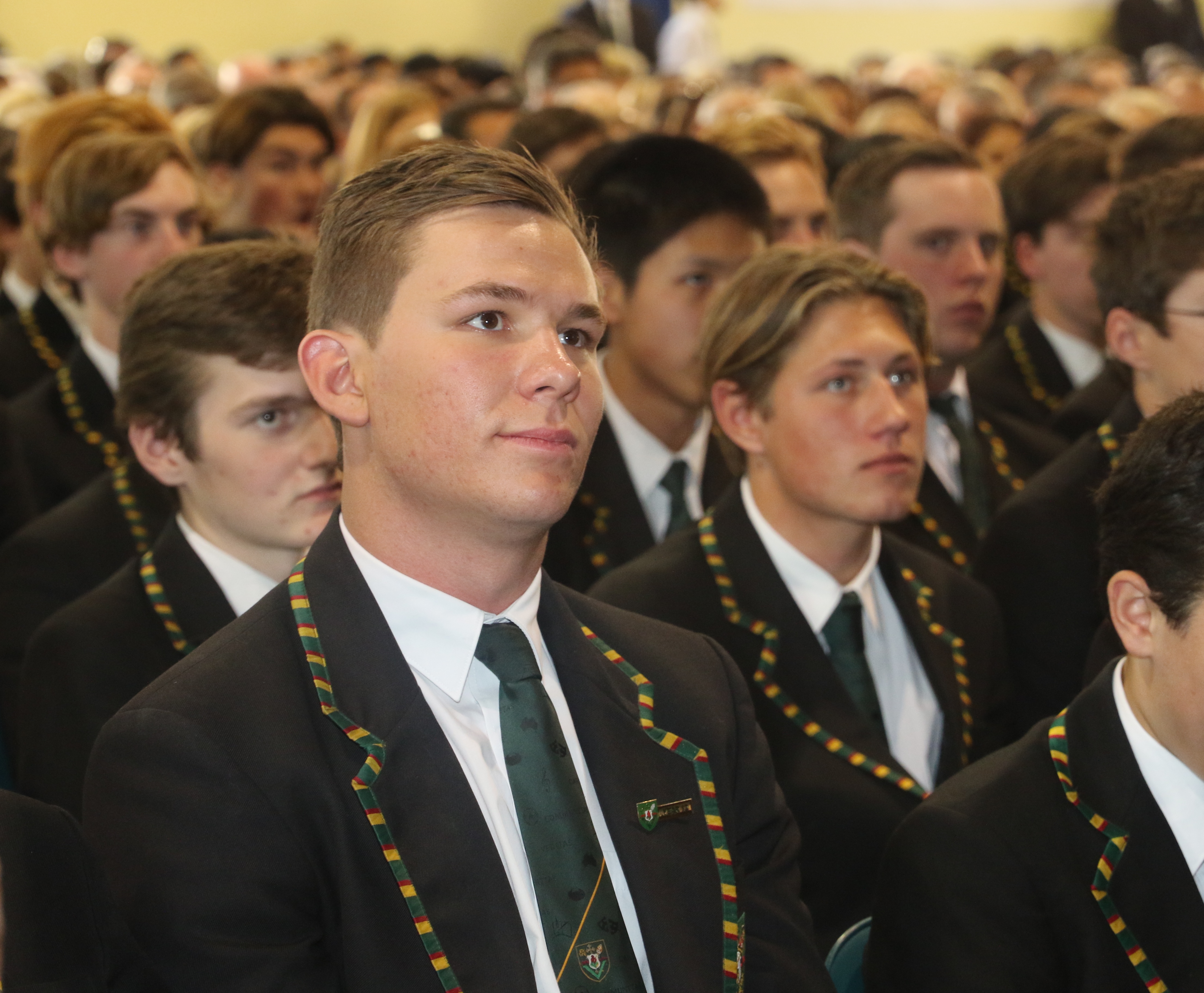 Congratulations to equal Dux of the College, Felix Daddo and Domenico Zipparo, for achieving an ATAR of 98.55. Unfortunately, the NSW Education Standards Authority (NESA) does not release individual ATAR results to schools. Our initial estimates suggest that about 50% of our domestic students received an ATAR above 80 and NESA shows that nearly 65% of all results, in all courses, were in the top two bands.
Domenico Zipparo represented the College in Mock Trial, Football and Basketball. His commitment to our Social Justice Program working with homeless men and the Primary School Reading Program was outstanding.
Felix Daddo was not only an outstanding academic, but was also Vice Captain of the College, attained a Duke of Edinburgh award, played Rugby and represented NSW in Rowing, narrowly missing selection in the Australian Youth Rowing Team for the World Championships.
Importantly, the academic trend for St Augustine's College continues to rise.
We are one of the fastest improving academic schools over the past eight years in NSW.
St Augustine's College is known for its strong sense of community care and spirit, strongly uniting students, families and staff. The enthusiasm displayed by their highly qualified teaching staff and the boys pervades all areas of their community, setting the tone for a lively, stimulating and happy environment.
They pride themselves on being an all-inclusive school where boys of varying abilities are given the opportunity to achieve their personal excellence. While espousing the value of hard work, it does not translate into the College being all about winning, success and triumph at all costs, or that it celebrates only those who achieve highly. St Augustine's College develop young men to become confident and have a genuine love of learning, working both autonomously and collaboratively, to be intellectually curious while being critical and independent thinkers.
St Augustine's College is passionate about rigor and high achievement, creating a culture of learning and respect. An essential element of education involves instilling in the boys their personal attributes, along with a sense of responsibility, independence, resilience, concern and strong moral values. Respect is an integral part of the fabric of their College, where all students are respected regardless of their area of interest, whether it be academic, sporting, creative or cultural.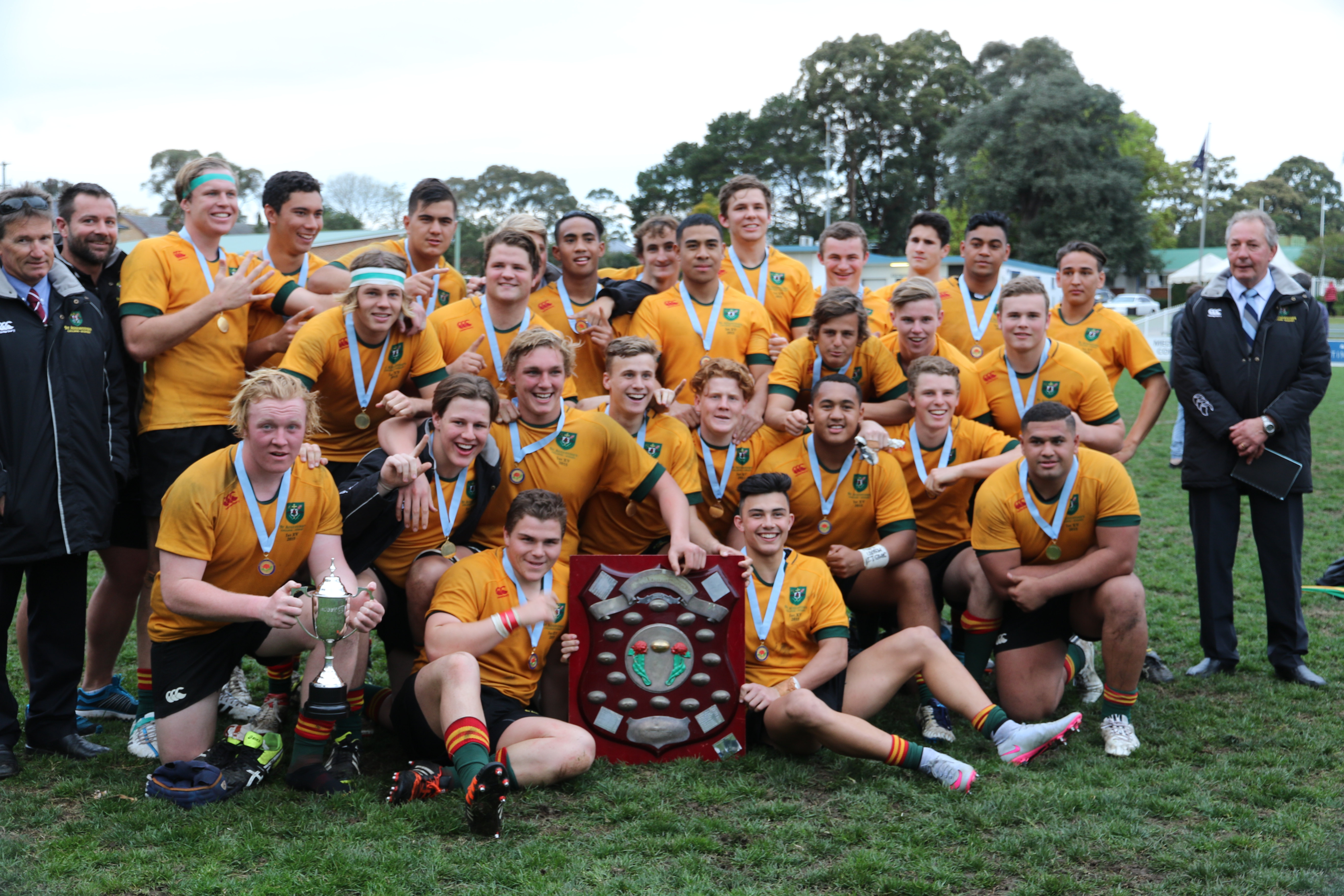 They offer a myriad of opportunities for all boys from Years 5 through to 12 and believe an education that does not challenge, is an exercise in mediocrity. St Augustine's College provides many opportunities for young men to take risks, to face challenging and perhaps life-altering experiences, encouraging them to broaden their horizons.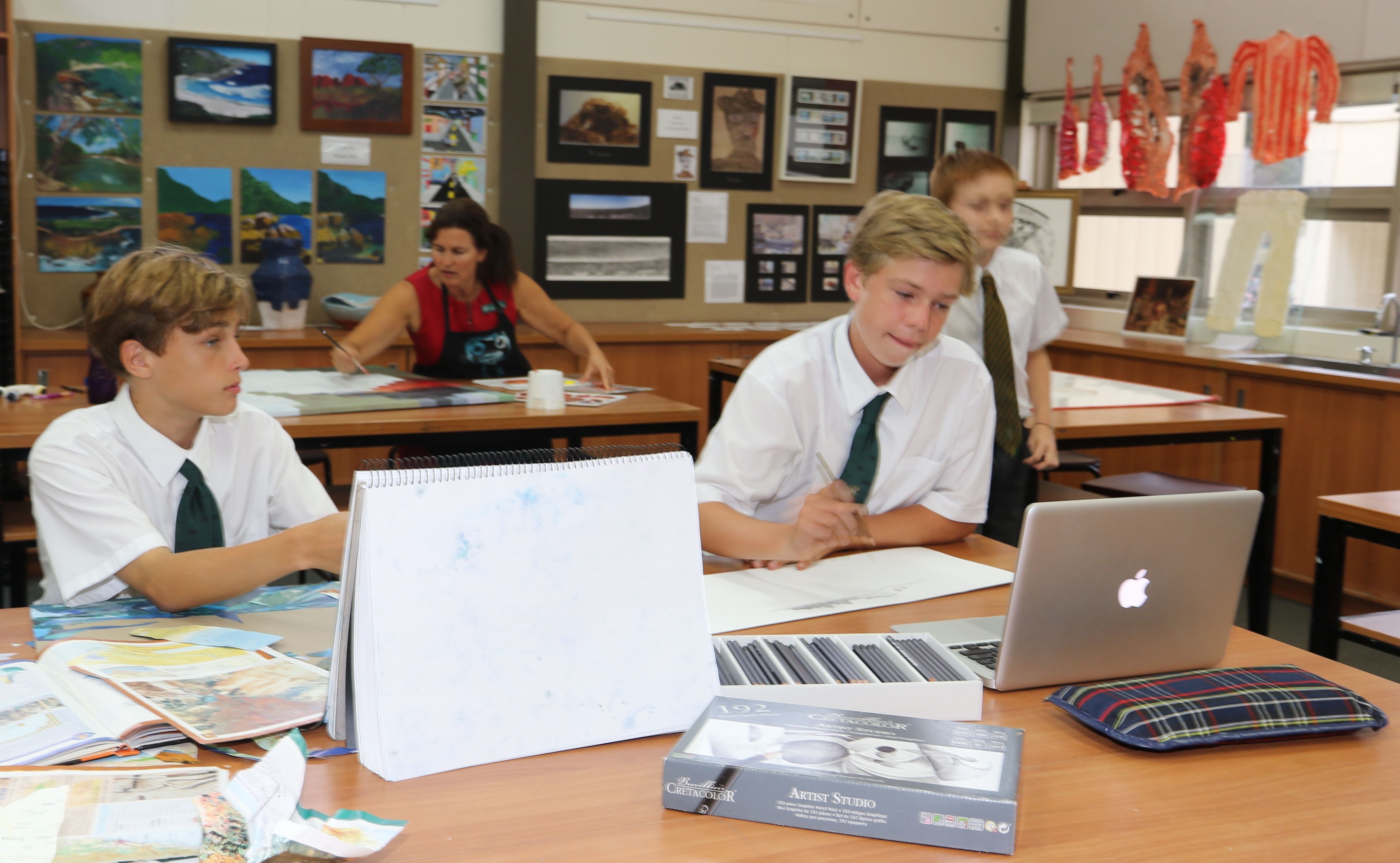 Their students are the heart of everything St Augustine's College do. Their journey is based on Catholic values in the tradition of Saint Augustine: a journey that is full of curiosity, diversity and discovery as it unearths interests and talents. They know this leads to producing Augustinian graduates who are thoughtful, happy, well-rounded, contributing members of an extended community who are ready to make our world a better place.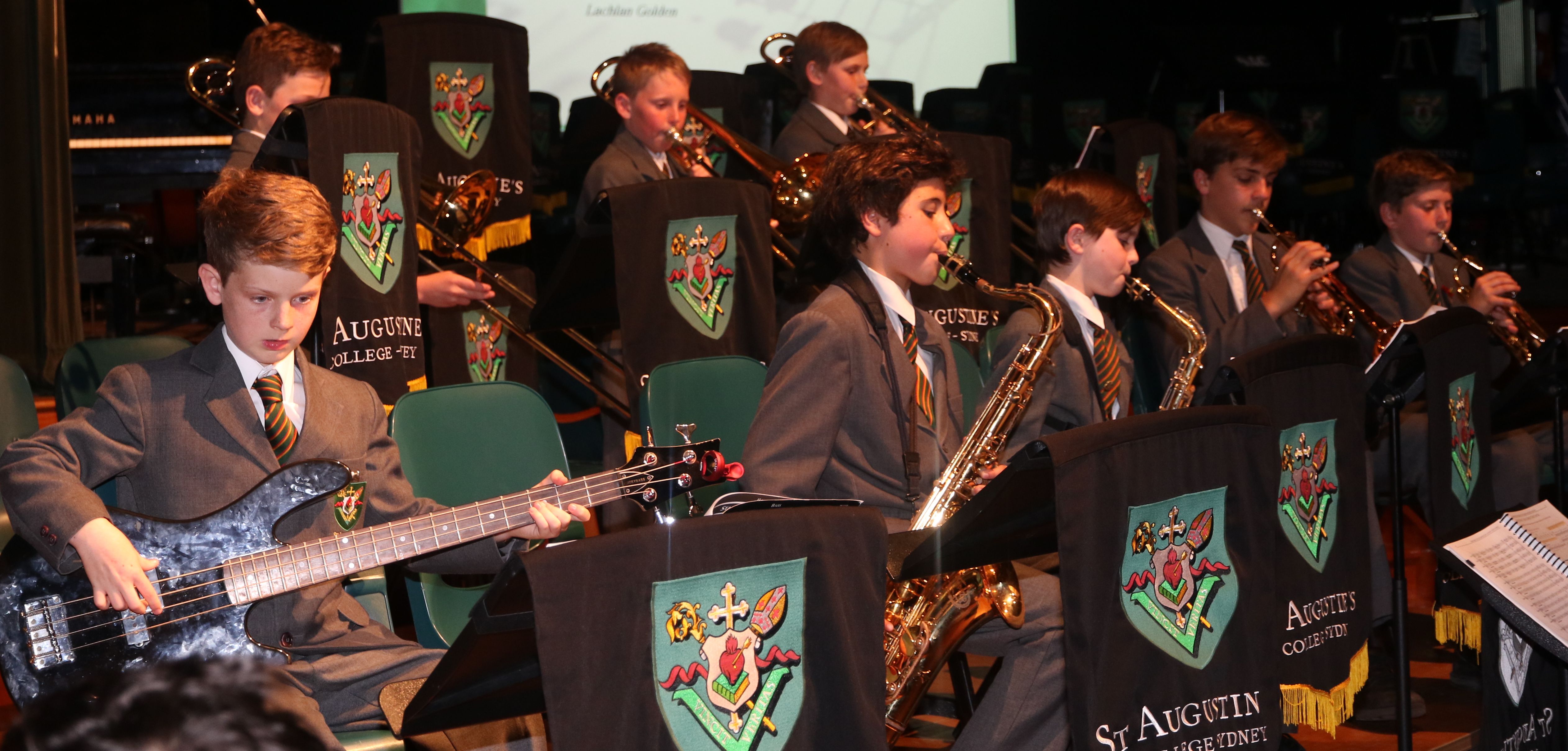 St Augustine's College encourage you to view all aspects of their website, engage with us and contact their Registrar via Admissions to arrange a tour of the College. When you join St Augustine's College you will become a part of a global community of over 400 schools, universities and churches.
St Augustine's College's staff and students look forward to meeting you.
---
The History of St Augustine's College
The school began its history when the Provincial of the Augustinians, Fr Tom Hunt OSA, accepted the challenge to build a school on a vacant block of land in the heart of Brookvale, on the beautiful northern beaches of Sydney. On 7 February 1956, the College opened its doors to its first students. Fr David Brimson OSA, and along with Fr Joseph (Steve) Moran OSA taught 65 young boys in a temporary classroom in the church.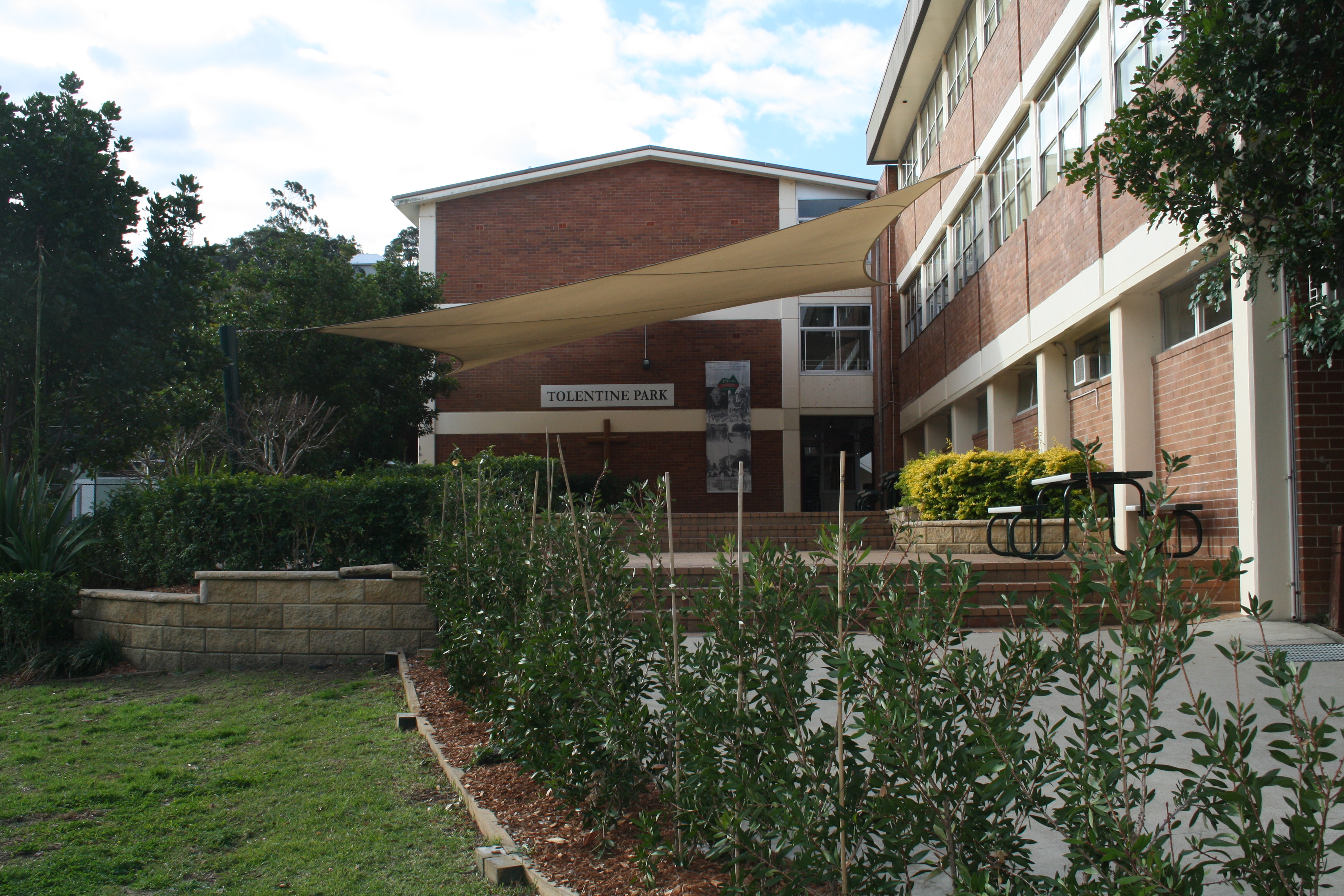 ---
Facilities
St Augustine's College has a strong and consistent building program. Consequently, over recent years they have seen the refurbishment of many classrooms, offices and St Augustine's College's grounds, as well as the major building developments:
The Brimson Centre (2003)
The Lecceto Arts Centre (2005)
Senior Study Houses - Moran and Cameron House (2008) *now staffrooms
St Mary MacKillop Centre (2009)
Quadrangle and Tolentine Park (2012)
St Possidius Chalets (2012)
Uniform Shop & Hippodrome (Canteen) (2015)
Good Counsel Primary School (2016)
Clancy Wing/Senior Study Centres (2016)
Mendel Science Wing (2016)
Securing the future of St Augustine's College is an exciting challenge, one in which they to continue to research and plan carefully as St Augustine's College align to their Master Plans going forward.
Their beautifully designed facilities are the result of the College's ambitious and clearly structured building program, planned to ensure that the College provides the best learning facilities for their students. St Augustine's College is grateful for the generosity of current and past parents who have financially supported previous building appeals.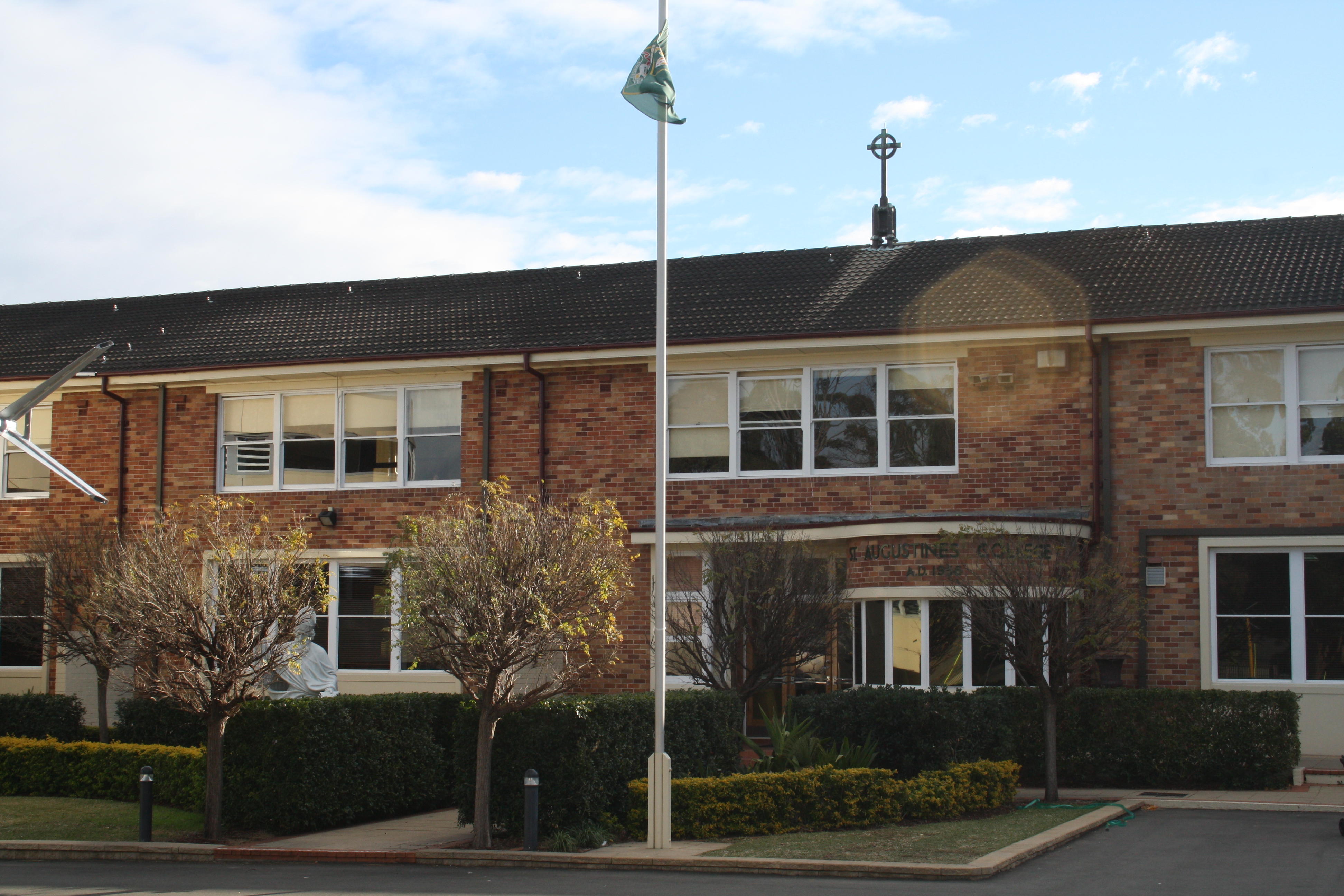 Good Council Primary School
St August's College's two level Good Counsel Primary School includes open collaborative learning spaces on each level, a large terrace, breakout rooms, interactive TV screens in each class, multiple plug in points with wall and floor mounted large TV screens, an open space for drama, storytelling, Primary assemblies and singing. Classrooms have windows and multi-purpose tables designed to be written on as whiteboards. There are designated wet areas, a large outdoor landing for larger assemblies, project based learning and STEM (Science/Technology/Engineering/Mathematics) activities. The flexible learning spaces encourage collaboration, allowing teachers the opportunity to either teach explicitly or be facilitators in the learning process.
Senior School Study Centres
The new Senior School Study Centres have been furnished with a mix of custom booth seating, high and low tables, ottomans and stools. The area also has Senior studies related offices, as well as meeting rooms and small innovative classrooms. The spaces have become inspiring hubs for the students to socialise, study in groups or direct their own learning.
Canteen (The Hippodrome)
St Augustine's College's canteen opened in mid-2015, and is warmly referred to as 'The Hippodrome' as St Augustine was known as 'Augustine of Hippo'. Hippo is located on North African coast. The Greek word Hippodrome represents an ancient Grecian stadium for horse and chariot racing and a place of community meeting. The name is derived from the Greek words hippos and dromos. The Hippodrome houses a modern canteen with a cashless SaintsCard system, providing a more streamlined process for students and staff purchasing food items. Online ordering is also available. St Augustine's College provide an undercover queuing area, self-help microwave ovens, along with menu items shown on large TV screens. Healthy hot and cold food items are displayed in easy to view cabinets. The hot chocolate espresso machine is also popular. The facility also includes a modern large kitchen with sophisticated cooking and refrigeration hardware as is supplies food for College events, staff, parent and business meetings, as well student fundraising barbeques and other events.
Uniform Shop
The Uniform Shop was opened at the same time as the canteen in mid-2015. The shop, designed by the Uniform Shop Co-ordinator and volunteer staff, in consultation with the architect, resulted in bigger retail space, better visibility for visiting parents and enjoys natural light. Each of the spacious change rooms house a bench seat. St Augustine's College's cashless SaintsCard system makes it easier for students and to purchase items on their a pre-paid card and parents to order some items online.
The shop is located adjacent to the new 100 space under-cover ground floor car park, including specific parking for visitors. A drop-and-go zone is also available for parents to safely drop off and collect their sons at the beginning and end of each day.
Science Room
The Science laboratories and classrooms are situated in the two level Mendel Wing. Their design is open plan, creating an atmosphere to inspire a love of science. The laboratories are designed to connect to classrooms through the option of large bi-fold doors between the two areas. This configuration allows teachers to move students between practical and theory lessons with comparative ease.
The laboratories are of the highest quality and safety standards, and include emergency stops for both gas and electricity, aerated water eye wash stations and safety showers.
The podium level of the building houses three classrooms, which open into three laboratories. It also has a seminar room, opening into one of the laboratories. The upper level has a similar configuration with three classrooms and two seminar rooms, one of which opens into the laboratories. All three laboratories are connected by large sliding glass doors which can be opened to provide a larger laboratory space. If there is a requirement for a practical test involving a whole Year Group, the sliding doors can be opened, allowing for all students to be accommodated in the one central area.
The rooms contain innovative table designs, creating exciting opportunities for teacher/student discussion and interaction, due their unique shape. They are particularly beneficial for student learning groups and offer enormous potential for initiating discussion, developing ideas and investigations. The open plan area allows teachers and students to easily rearrange furniture, minimising disruption and accommodates different task situations. Built-in whiteboard tabletops add an extra dimension for group work.
The use of the classrooms for theory lessons allows the availability of the laboratory space for easy setup of equipment and clearance of equipment between practical sessions.
Brimson Centre
The Brimson Centre houses an extensive sophisticated library, known as the Augustine Resource Centre (ARC), equipped with the latest IT facilities including Mac computers, plasma screens for the boys to show their works, video conference and editing rooms as well as meeting rooms. The two storey building is also the home for a multi purpose hall for assemblies, sports and school events as well as Monica Chapel.
The Brimson Centre is named after Fr David Brimson OSA, who was the first Rector of the College when the College opened in 1956.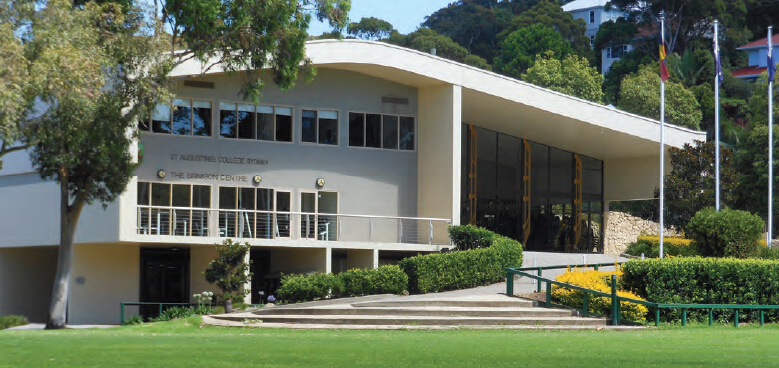 Lecceto Arts Centre
The Lecceto Arts Centre is a three-tiered building consisting of naturally lit art studios, a performance theatre, Design and Technology rooms including plastics, woodwork and metalwork rooms, Drama and Music rooms and offices. There are also two purpose built computer laboratories for Music and Design and Technology. 'Lecceto' is named after a beautiful Augustinian monastery in Tuscany that has magnificent art, impressive architecture and music. The monastery dates back to the decades before the formation of the Augustinian Order in the thirteenth century.
Augustinian Resource Centre
The Augustine Resource Centre (ARC) is designed to provide students and staff with up-to-date, high-tech facilities, as well as traditional library services. A teacher librarian, library support staff and past student tutors, work with students to build skills in information literacy that are fundamental to functioning successfully in today's information and knowledge-based society.
The ARC is open until 6.00pm Monday to Thursday. Faculty specific assistance is available during this time. The ARC is available before school from 8.00am and at recess and lunch-time for student use.
Facilities include: seating for 200 students; two IT areas, one with networked PCs connected to a large LED screen for student presentations and the other with networked Apple iMac computers also connected to an interactive touch screen; two seminar rooms with interactive touch screens and a large reading area with comfortable seating. All students have access to a large eBook and audiobook collection.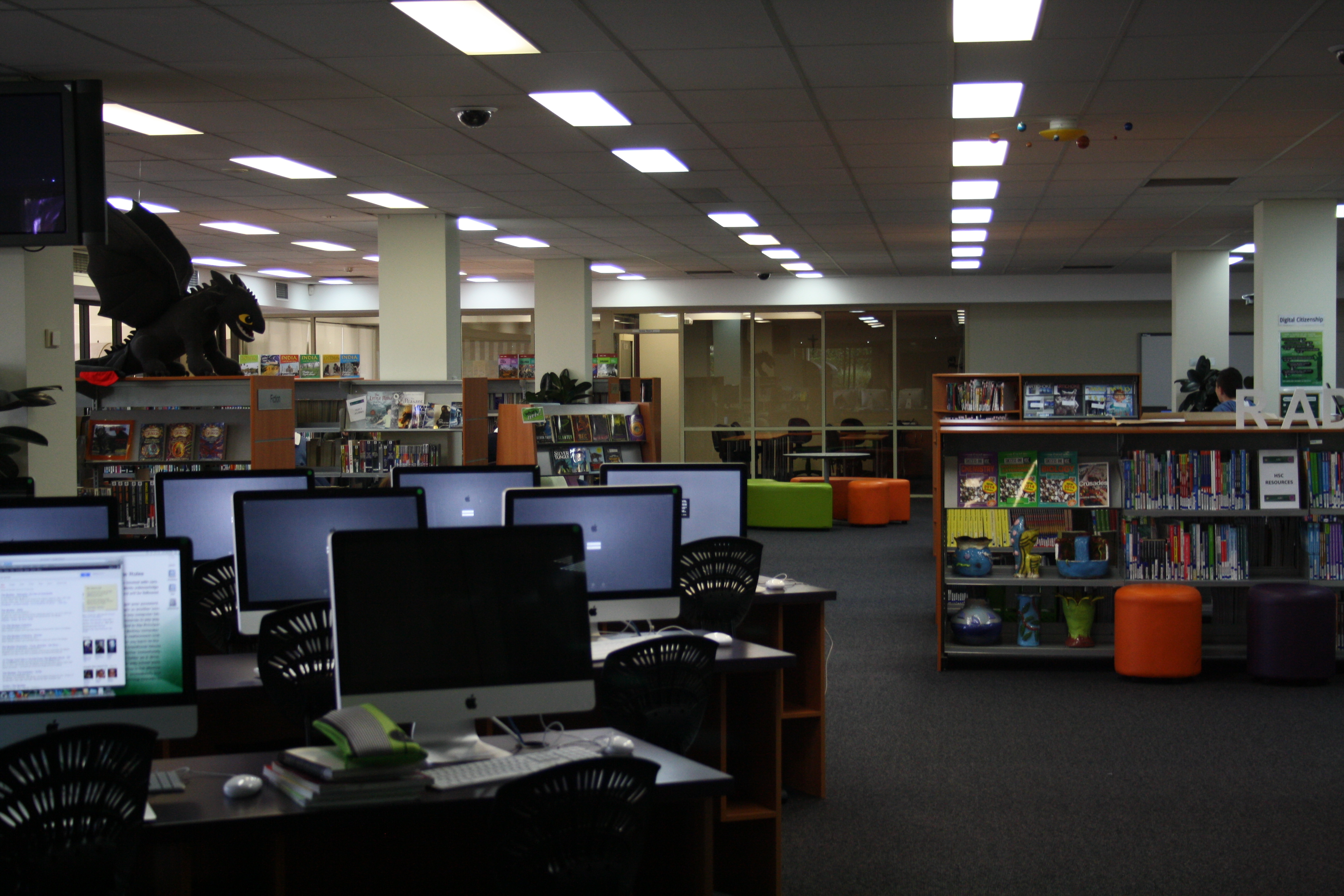 St Mary Mackillop
The St Mary MacKillop Centre and was officially opened and blessed by the Most Rev. Bishop David Walker DD MTH in 2009 and is a two-story multipurpose building featuring a gymnasium, classrooms and staff offices.
---
Academic Care
St Augustine's College innovative curriculum is structured specifically for boys. Fostering creativity and critical thinking is a natural part of their teaching, enhanced by integrated and sophisticated technology.
They know boys and shape their education in ways that fill them with a sense of purpose and success about their achievements. They are aware of their differences, their academic capabilities and interests as well as their challenges. So, St Augustine's College continuously explore opportunities to structure a more personalised, relevant curriculum that meets all of their boys needs in the present, with the flexibility to adapt to change in the future.
Their curriculum continues to evolve and develop through the use of a higher order thinking framework. St Augustine's College seek excellence in teaching and learning with a commitment to curriculum, renewal and academic challenge.
---
CRICOS No. 03300G
---
CRICOS No. 03
---