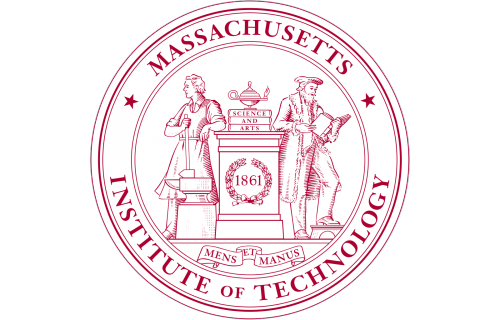 History
Incorporated by the Commonwealth of Massachusetts on April 10, 1861
Motto
Mens et manus—"Mind and Hand"
Campus
168 acres in Cambridge, Massachusetts
18 student residences
26 acres of playing fields
Employees
Approximately 11,840 (including faculty)
Faculty
Professors (all ranks): 1,021
Other teaching staff: 809
Selected Honors (MIT Community, Current and Former)
85 Nobel Laureates
56 National Medal of Science winners
28 National Medal of Technology and Innovation winners
44 MacArthur Fellows
Undergraduate Majors and Minors
Major programs: 46
Minor programs: 49
Freshman Admission, Class of 2018
Applicants: 18,356
Admits: 1,447
Percentage admitted: 7.9%
Students, Academic Year 2014–2015
Total: 11,319
Undergraduates: 4,512
Women: 2,055 (46%)
Minorities: 2,317 (51%)
Graduate students: 6,807
Women: 2,171 (32%)
Minorities: 1,379 (20%)
International Students, 2014–2015
Undergraduates: 436
Graduate students: 2,748
Exchange, visiting, special students: 405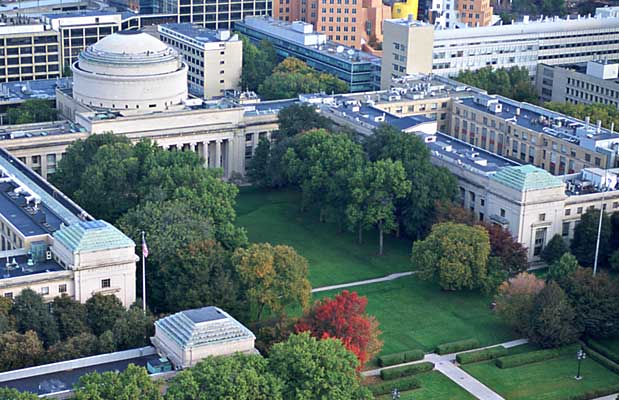 Undergraduate Cost, 2014–2015
Tuition: $44,720
Room and board: $13,224
Undergraduate Financial Aid, 2013–2014
Students attending tuition-free: 32%
Students awarded a need-based MIT scholarship: 56%
Average need-based financial aid award: $34,551
MISSION
The mission of MIT is to advance knowledge and educate students in science, technology, and other areas of scholarship that will best serve the nation and the world in the 21st century.
The Institute is committed to generating, disseminating, and preserving knowledge, and to working with others to bring this knowledge to bear on the world's great challenges. MIT is dedicated to providing its students with an education that combines rigorous academic study and the excitement of discovery with the support and intellectual stimulation of a diverse campus community. We seek to develop in each member of the MIT community the ability and passion to work wisely, creatively, and effectively for the betterment of humankind.