Study and Earn Money in Hotel Business
Abstract
Dual qualification of Advanced Diploma in both Hospitality and Events
Living in hotel with free accomodationfor half a year
Earn money in workplace for one and half a year
Pathway to third year of university when finishing this course
Only four years package including advanced diploma, bachelor and master degree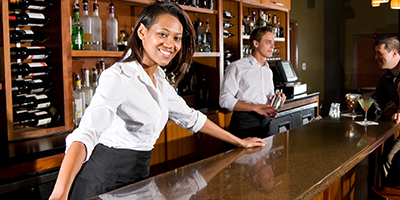 ABOUT HMI
The Hotel Management Institute (HMI) is a unique partnership between the Escarpment Group of Hotels and TAFE Western Sydney. The partnership brings together the expertise of Vocational Education and residential work placement conducted across the multi-award winning Escarpment Group properties that include Lilianfels Resort and Spa, Echoes Boutique Hotel and Restaurant, Parklands Country Garden & Lodges and The Hydro Majestic Hotel; all of which are icons of the famous World Heritage Blue Mountains region.
The Escarpment Group properties are recognized nationally and internationally as the epitome of quality and service in the hotel industry. HMI students will be immersed in and surrounded by excellence in hotel operations whilst being nurtured and developed through TAFE Western Sydney - one of Australia's largest Vocational Education providers.
HMI provides exciting career opportunities in the hotel and events industries in the Blue Mountains of NSW, Australia.
LIVE IN LUXURY
At the Hotel Management Institute students live in at the iconic Hydro Majestic Hotel (or at an alternative hotel within the Escarpment Group), experiencing the live hotel environment on a daily basis. Living and working in the hotel enables students to develop the essential skills required for today's workplaces.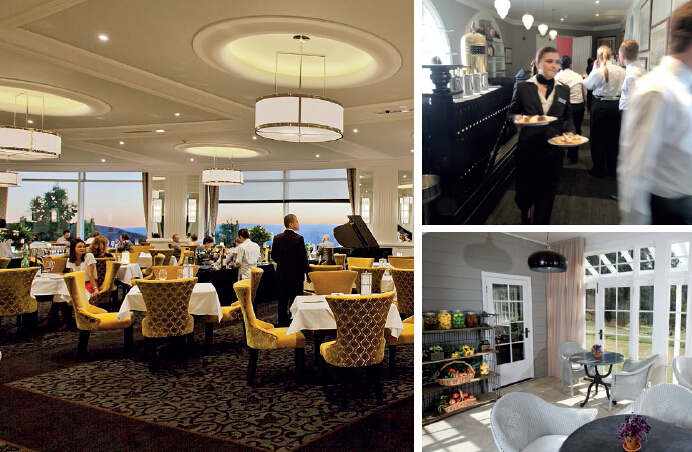 BE WORK READY
Our program balances the need for theoretical study, technical skills and professional development to ensure our graduates are career ready and prepared for the highest levels of the industry. This holistic approach set within the live hotel environment ensures that knowledge and skills learned, are contextualized and applied in a real and current operational environment.
EARN WHILE YOU LEARN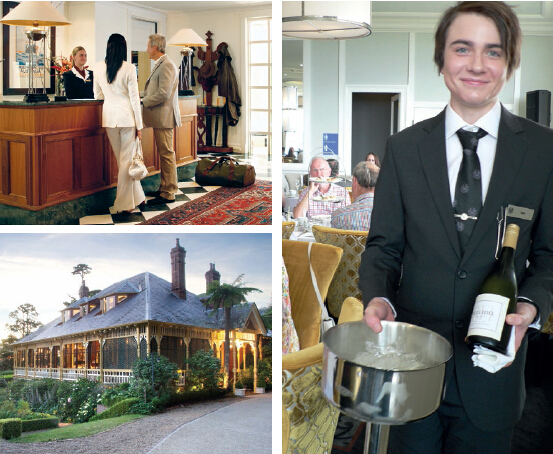 Students have the opportunity to obtain casual work at one the four Escarpment Group properties during their course, assisting financially and providing valuable work experience. All properties are within easy commuting distance to the Hydro Majestic Hotel.
ENJOY A UNIQUE GLOBAL EXPERIENCE
Let us help you prepare for a career in an increasingly international workforce. Take the opportunity to study with Australian students and classmates from around the world, improve your languages skills, learn about Australian culture and develop an extensive network of friends and experts in the industry.
At HMI, it focuses on giving you the practical skills, confidence and opportunities to achieve your goals.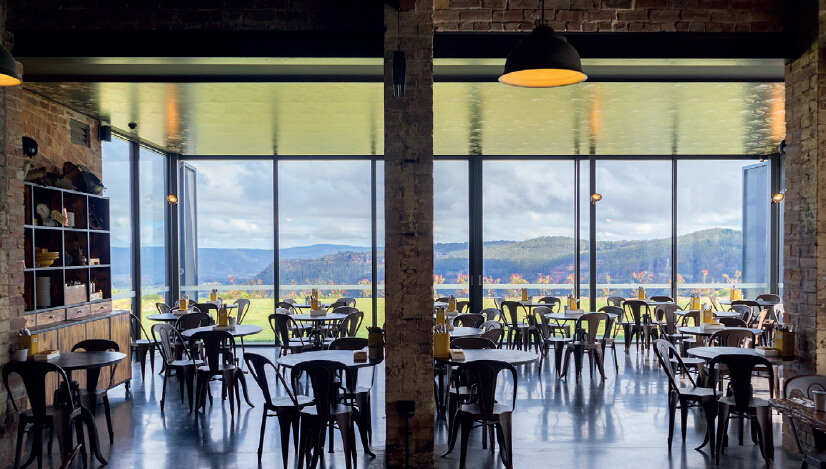 PATHWAYS TO SUCCESS
2 Advanced Diplomas in 2 Years!
Students will complete a dual qualification in two years at HMI, undertaking a fast tracked Advanced Diploma in both Hospitality and Events.
+1 Year To A Degree
HMI has established pathways to universities. After completing the HMI Advanced Diplomas, you can study for one more year at the University of Western Sydney to achieve a Bachelor of Business and Commerce or a Bachelor of Applied Management at Federation University of Australia via distance (domestic study only).
+1 More Year To A Master's Degree
Undertake a further year at University of Western Sydney to achieve a Master's degree (MBA – Hospitality and Tourism).
STUDY AT HMI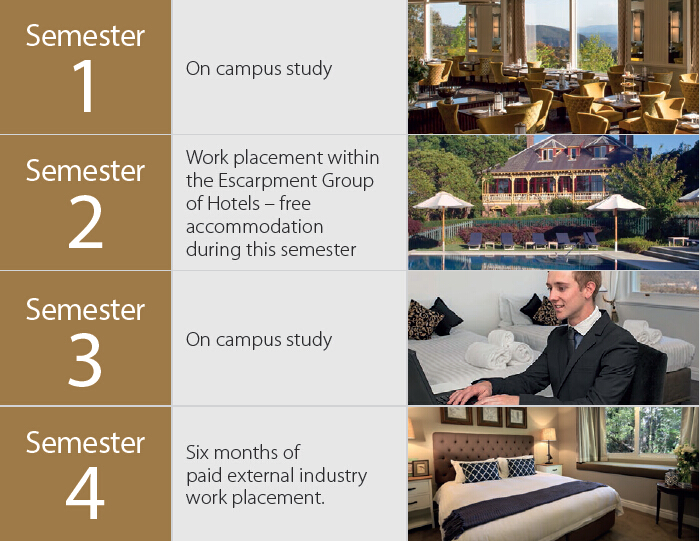 FEES AND EARNING CAPACITY

Includes accommodation and all meals, printing, study guides, photocopying, email and internet access.
All figures are stated in AUD. Potential earning based on current Australian wage rates at the time of publication for up to 20 hours per week. Minimum wages outlined in the National Workplace Relations system are reviewed by Fair Work Australia annually. Figures are correct at time of publication but fees and earnings are subject to change.
Students will be required to live independently for the final semester of the Advanced Diplomas and any further study for the approved pathways.

GET TO KNOW TAFE WESTERN SYDNEY
The classroom training components are delivered through the multi-award winning TAFE Western Sydney. We provide high quality, progressive vocational training and workforce development services and higher education qualifications.
The aim is to enhance employment and further study opportunities for individuals and to improve the capability, productivity and sustainability of businesses.
Its customized education and training solutions are developed in collaboration with enterprise, community and educational partners, and are underpinned by extensive analysis, research and design.
Blue Mountains College features an industry-standard training restaurants as well as the latest technologies and training facilities for massage and beauty therapy and outdoor recreation.
LOCATION INFORMATION

HMI is located in the beautiful world heritage-listed Blue Mountains National Park. As one of Australia's leading tourist destinations with a steadily increasing population, hospitality, tourism and events are key regional industries, offering students great opportunities working in a hotel environment within a key tourism destination.
Get in Touch
You can contact us by email or phone:
Phone: +61 2 9267 6047
Email: info@ct21.com.au
Address: Suite 1003, 370 Pitt St. Sydney, NSW 2000, Australia
Business Hours:
Monday-Friday: 9AM to 5PM
Saturday-Sunday: 9AM to 1PM
Apply your course Now!
Click the button below to apply for your course!